Are you interested in Biology and Quantitative Sciences?
Seven New Biology Fellowships per year are being offered by five campus units with the auspices of the National Science Foundation and the College of Agricultural, Consumer and Environmental Sciences at the University of Illinois.
Departments of Agricultural and Biological Engineering (ABE)
Agriculture and Consumer Economics (ACE)
Animal Sciences (ANSC)
Crop Sciences (CPSC)
Food Science and Human Nutrition (FSHN)
Institute of Natural Resource Sustainability
Members of underrepresented minority groups and individuals with disabilities are encouraged to apply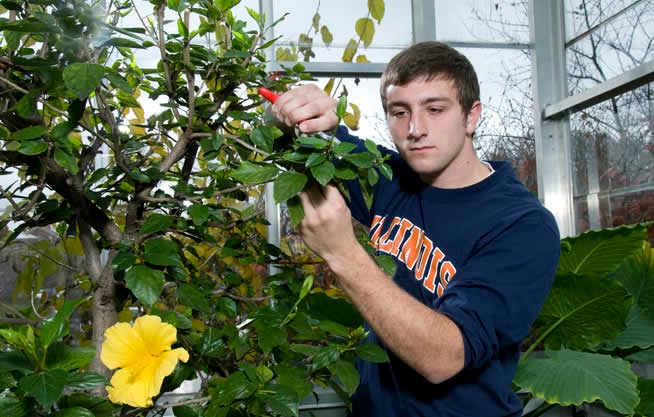 Looking for a life-changing research experience?
Searching for scientific and course-work that will augment your chances to get your dream job or enter into Graduate College?
Excited about receiving professional career and leadership training?
Receive $15,000 for your research and academic work!
Do summer internships at the University of Illinois at Urbana-Champaign.
Flexible schedule during the Fall and Spring semester at your institution.
Choose your research project among 20 labs!
Faculty will mentor you while working on a cutting-edge research project.
Learn the latest laboratory and quantitative techniques and valuable academic and leadership skills.
Outreach experiences with the University of Illinois Extension Program.
Present the results of your project at scientific venues.
The research and course-work will enhance your resume.
The experiences will prepare you for graduate studies.
The Undergraduate Research and Mentoring in New Biology program
is supported by NSF award #1041233.